Equine Strangles - Cause, Care & Prevention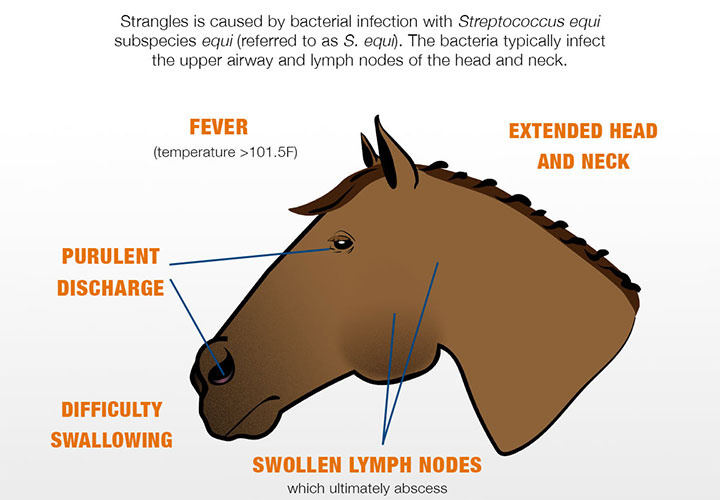 June 21, 2021
The Wisconsin Department of Agriculture, Trade and Consumer Protection has received reports of confirmed Strangles cases in 12 Wisconsin counties so far this year. Several of the counties are in our practice area including Walworth, Rock, Racine, and Kenosha.
Strangles is a highly contagious respiratory disease of horses caused by the bacteria Streptococcus equi equi. It is characterized by fever, nasal discharge, and enlarged lymph nodes under the jaw. Although most horses fully recover in 2 - 4 weeks, Strangles poses both an economic and emotional threat to horse owners. Instituting biosecurity measures at the farm is the best form of defense against this disease.
This handout offers additional information about Strangles. If you have further questions or would like assistance developing a biosecurity protocol for your particular premise, our veterinarians are here to assist you.